UPDATE 2: Mannion has been sentenced to more than 33 years in prison.
UPDATE: Mannion has pleaded guilty to child pornography charges.
Original story below…
——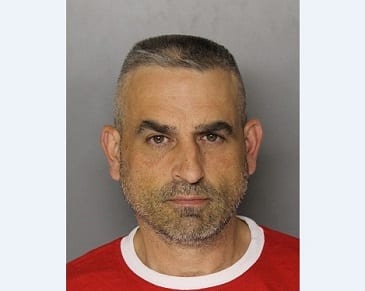 CARNEY, MD – Police in Baltimore County have charged a Carney man with multiple counts of rape after having sex with a 13-year-old child.
The investigation began on Monday, May 6, when a neighbor saw the juvenile enter the home where Thomas Michael Mannion Jr., 45, rents a room through a rear sliding glass door at just before 6 p.m.
Believing his neighbor's home was being burglarized, he went to the home to assist the homeowner, who gave him permission to enter the basement to check for the burglary suspect.
Instead, the neighbor found Mannion naked in bed with the juvenile. The neighbor left and called police.
Mannion initially denied the accusation by the neighbor. The preliminary investigation has indicated that this is the second time that Mannion has had sex with this juvenile, the first time being early this year.
Mannion, an employee of the Baltimore County Detention Center who resides in the 100-block of Bourbon Court (21234), is now being held without bail pending trial.