PERRY HALL, MD—Local officials are organizing a project to build a new playground at a local school in order to honor a fallen hero.
Councilman David Marks announced this week that he and other elected officials had initiated a new playground at Gunpowder Elementary School in memory of Officer Amy Caprio.
The PTA at Gunpowder Elementary School is overseeing the project.
The neighborhood where Officer Caprio was killed is served by Gunpowder Elementary School.
The new playground will be constructed during the 50th anniversary year for the school.
Officer Caprio was run down in the line of duty along Linwen Way in May of 2018 while investigating a report of a burglary.  Four teens have been sentenced in connection with her murder.
Updates on the new playground project can be found here.
Advertisement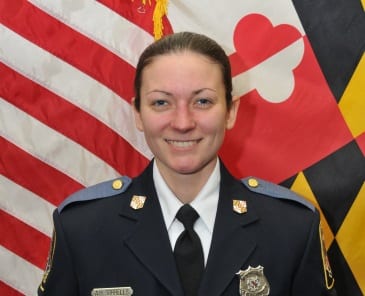 Facebook Comments