UPDATE: Due to predicted inclement weather, the open house has been postponed.
Original story below…
———
JOPPA, MD—The Joppa-Magnolia Volunteer Fire Company will hold its annual open house later this month.
The event will take place from 12 p.m. to 4 p.m. on Sunday, September 24, 2023.
The free open house will feature demonstrations, giveaways, kids activities, and much more.
JMVFC House 1 is located at 1403 Old Mountain Road South in Joppa.
Additional details are available in the flyer below.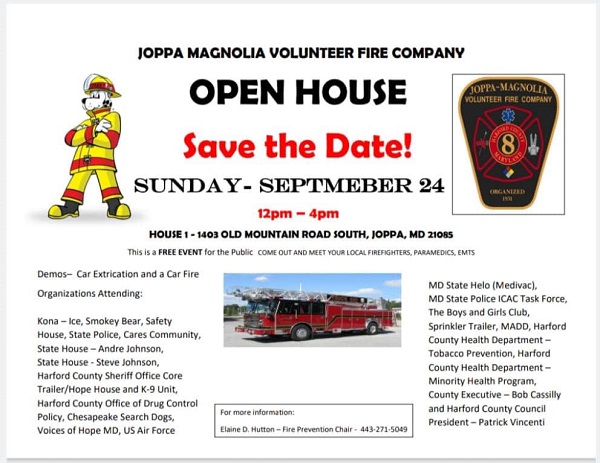 Photo via Pixabay