BALTIMORE, MD—The Maryland Department of Labor is warning residents of an unemployment scam that is circulating.
The scam targets unemployment insurance claimants via text message.
The message reads:
"BEACON Labor: This is notify you that your Maryland insurance claim account is currently on hold for verification, Please complete your verification by following the instruction link below…to reactivate your account."
Anyone who receives the text message below is advised to NOT respond or click on the link.
To learn more about how to protect yourself against fraud and scams, visit MDunemployment.com.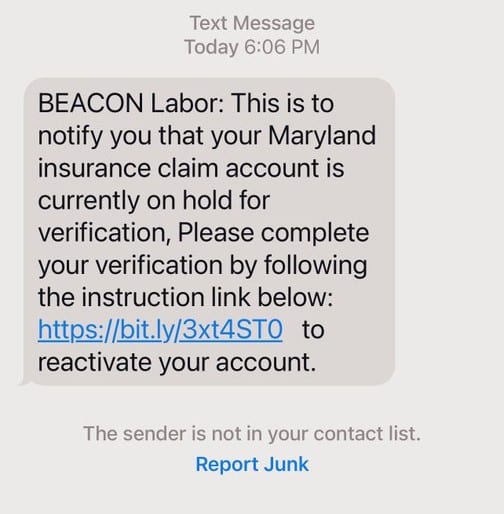 Photo via Pixabay