TOWSON, MD—Annually, the Baltimore County Board of Education reviews Baltimore County Public Schools' school construction plans and considers requests for state and county funding.
Priority projects are included in funding requests. Not surprisingly, there are always many more needs than available funding.
The Board votes on each request separately and can amend the request based on needs. In recent years, the Board amended plans to reject a limited renovation of Lansdowne High School in favor of a replacement school. The Board also approved adding replacement high schools for Dulaney High School and Towson High School.
BCPS is proposing the following changes to the previously approved plan for the FY2022 County Capital Request:
1) A replacement for Dulaney High School is no longer included in the plan. (There is no project listed for Dulaney.)
2) The replacement of Towson High School has been downgraded to an addition/renovation.
3) An addition to Dundalk High School (previously not included) has been added.
4) A new Northeast/Central Area High School study has been added.
5) A new Southeast Area High School study has been added.
Officials say all students need safe and healthy facilities, which will require considerably greater levels of investment. The Board does not have taxing authority but it is obligated to provide for all students' needs.
The Board will vote on the County Capital Request in January. Parents and residents are encouraged to send any thoughts on the proposed changes to boe@mybcps.info.
Additional information is available in the graphics below.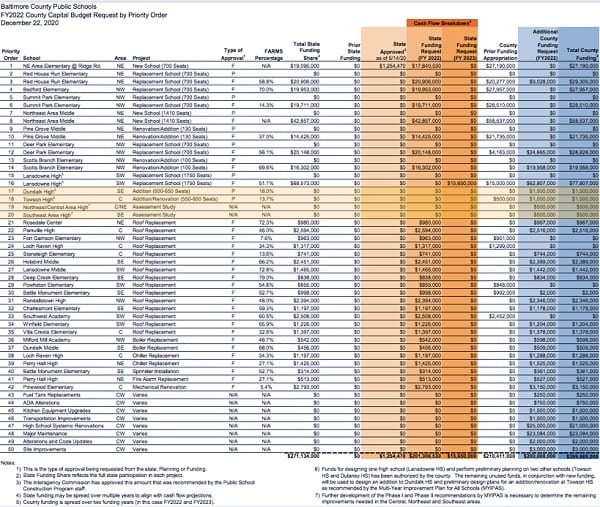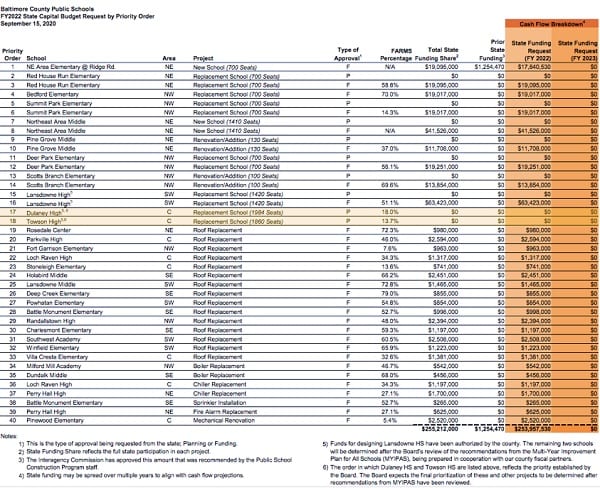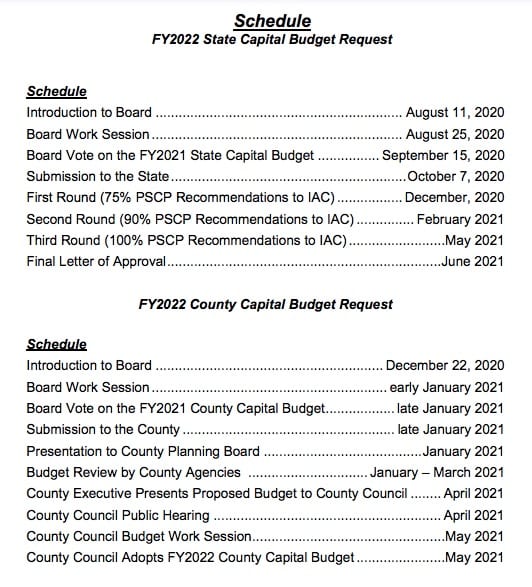 Facebook Comments