UPDATE: All funding has now been secured for the playground.
Original story below…
——
PERRY HALL, MD—An important local project raised a significant amount of money over the weekend.
The "Honoring Courage" bull roast was held at the Baltimore Count Game & Fish Protective Association in Carney and proceeds went to benefit the Officer Caprio Playground Project.
Organizers say the event raised $16,763.71 for the effort.
The new playground will be constructed at Gunpowder Elementary School.
Councilman David Marks added that his office has obtained $50,000 from the developer of the Perry Hall Station senior community to go toward the playground project.
This spring, a local Good Samaritan raised over $6,000 for the project by making and selling face coverings.
In May of 2018, Officer Caprio was run down in the line of duty along Linwen Way in Perry Hall while investigating a report of a burglary.
Additional updates on the Officer Caprio Playground Project can be found here.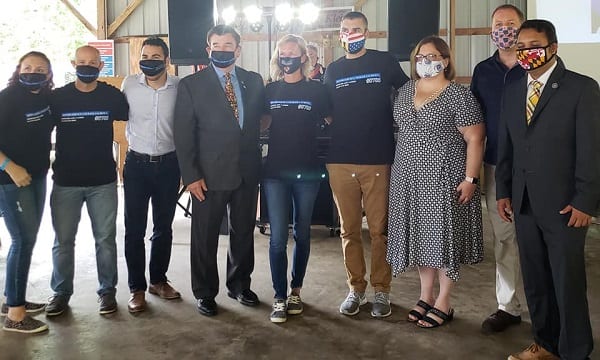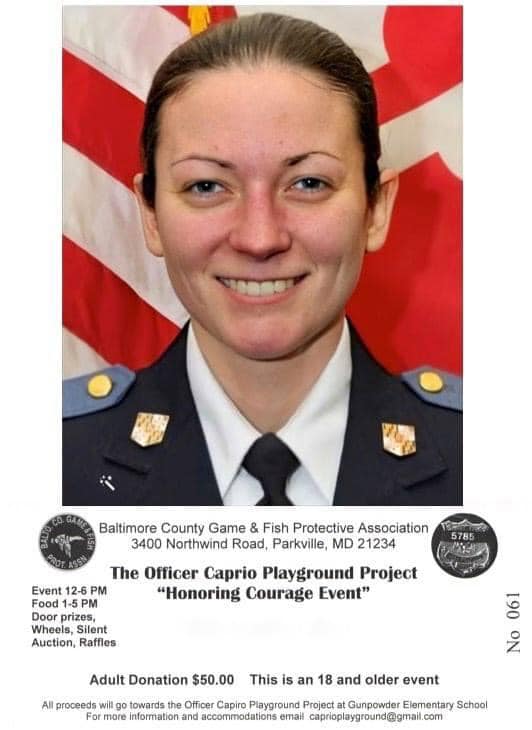 Facebook Comments