NOTTINGHAM, MD—A local woman who had hoped to raise money for a good cause has knocked it out of the park, so to speak.
As NottinghamMD.com reported last month, Pat Brooks Ecke had been making and selling face masks to raise money for the Officer Caprio Playground Project at Gunpowder Elementary School in Perry Hall.
Officials with the project announced on Sunday that Ecke is now the playground's largest donor, having raised $6,000 from making masks.
What started as an idea to raise $500 for the Officer Caprio Playground quickly turned into a full-time operation, officials say.
"I said, $1,000 then I passed that," said Pat last month. "Then I thought well, let's try $2,000. Then I passed that. So I raised it to $3,000 and I passed that too. Now, if my elastic and sewing machine last, I am shooting for $5,000."
Councilman David Marks recently hailed the local woman as a Fifth District Good Samaritan.
After completing the last of her orders, Pat says she is retiring from the mask-making business.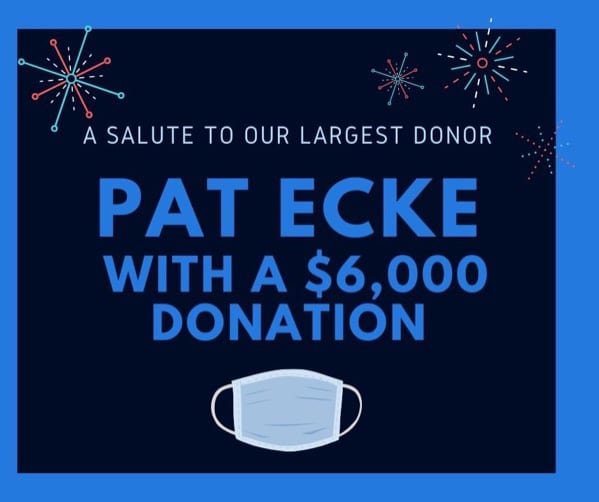 Facebook Comments