EDGEWOOD, MD—Crews are on the scene of a serious Monday afternoon crash in Edgewood.
The crash was reported at just after 1:30 p.m. in the 800-block of Magnolia Road (21040)h.
The Joppa-Magnolia Volunteer Fire Company advises that, due to downed wires, Route 152 between Pulaski Highway and Windy Branch Way will be closer for an extended period.
Motorists should use an alternate route.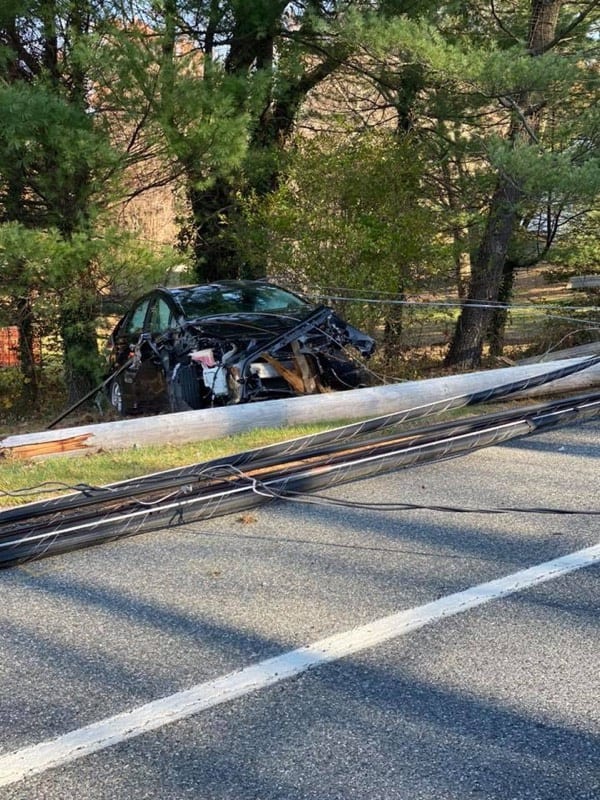 [Photos via JMVFC]
Advertisement
Facebook Comments