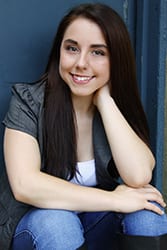 TOWSON, MD — Heather Howard of Chesapeake High School and Mofeed Najib of Towson High School are among the 1,896 students just named 2019 Coca-Cola Scholar semifinalists.
Howard, Najib, and the other semifinalists were selected – based on their leadership, academics, and service – from among the more than 95,000 students who applied from across the nation. Forty Maryland students were named semifinalists.
In January, 250 of the semifinalists will be named regional finalists, and 150 of those will ultimately receive $20,000 per year college scholarships.
Howard is a member of both the National Honor Society and National Math Honor Society at Chesapeake High. For the past two years, she has been a peer mentor and peer tutor for other students. She has been a member of the girls varsity volleyball team for four years and cheerleading team for one year. Outside of school, Howard maintains two part-time retail jobs and has done extensive volunteer work at Baltimore Animal Rescue Center, Pets on Wheels, Days End Farm Horse Rescue, and Maryland Food Bank.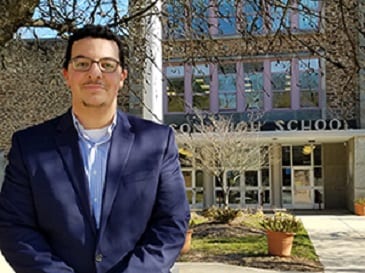 Chesapeake High school counselor Jillian Ganley describes Howard as "pretty amazing."
While still a student at Towson High, Najib has conducted HIV research at Johns Hopkins University. His work led to the discovery of a novel interaction pathway relating to HIV function in the human body. These findings have resulted in two pending publications that would form a solid foundation for investigational therapies in the future. The work is so promising that his group recently received a $275,000 grant as a result of it. At Towson High, Najib leads the school's Habitat for Humanity chapter and participates in community outreach for the Loaves and Fishes food pantry.
Towson High school counselor Simon Briggs calls Najib "one of the most genuine young men I have ever met."