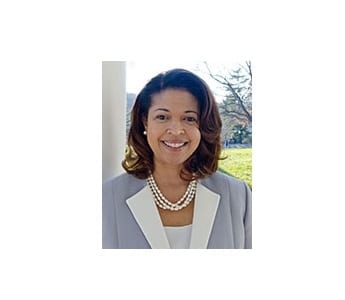 Verletta White, who was recently appointed superintendent of Baltimore County Public Schools, will host a Learning and Listening Tour throughout May 2018.
The five sessions will begin the process of gathering input directly from Team BCPS students, families, staff, and community members to inform the system's next strategic plan.
All are invited to join Superintendent White for informal conversation on five nights throughout the county.
Time: 6 – 7 p.m. each night
When and Where:
Tuesday, May 1
Chesapeake High School (southeast)
1801 Turkey Point Rd., Essex 21221
Thursday, May 3
Harford Hills Elementary School (northeast)
8902 Old Harford Rd., Parkville/Carney 21234
Story continues below
Monday, May 7
West Towson Elementary School (central)
6914 North Charles St., Towson 21204
Monday, May 14
Randallstown High School (northwest)
4000 Offutt Rd., Randallstown 21133
Monday, May 21
Catonsville High School (southwest)
421 Bloomsbury Ave., Baltimore 21228
The Learning and Listening Tour is intended to be an opportunity for stakeholders from across BCPS to inform the development of the system's next strategic plan. The input process will continue into fall 2018.
The current five-year strategic plan, Blueprint 2.0: Our Way Forward, set out to prepare every student to graduate globally competitive with the support of personalized, blended learning, and world language instruction beginning at the elementary level.
Facebook Comments