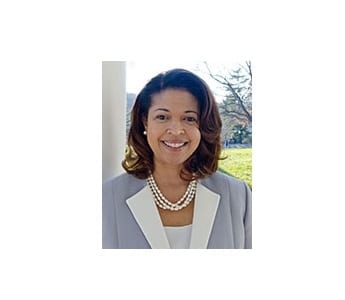 The Baltimore County Board of Education voted on Tuesday to offer a four-year contract to Verletta White to serve as the permanent superintendent.
White had served as interim superintendent since S. Dallas Dance resigned as superintendent at the end of June 2017. She was named the Baltimore County Public Schools permanent superintendent by an 8-4 vote on Tuesday.
White, a Baltimore native who attended Woodmoor Elementary and Woodlawn Middle schools before graduating from Woodlawn High School, began her teaching career in 1992 as an elementary school teacher in Baltimore City. She joined BCPS as a teacher in 1995 and served as a school-based administrator from 1998 – 2006. As a member of the superintendent's senior and executive staff since 2006, White has served BCPS in a variety of capacities: executive director of professional development; area assistant superintendent for the Northeast Area; and assistant superintendent for elementary schools.
Story continues below
"I am delighted that the Board of Education recognized the importance of creating stability for students, teachers and administrators," said County Executive Kevin Kamenetz of the board's decision. "Superintendent White has dedicated her life to the Baltimore County Schools, and I look forward to continuing to work with her."
Not everyone was pleased with the decision, however.
"I am incredibly disappointed in the Board's failure to act responsibly and to exercise our due diligence on the most important decision we make," said BCPS Board Member Julie Henn. "We made a commitment to the public to a fair, open, and inclusive superintendent hiring process. The Board majority failed to deliver on that commitment. I will continue to try to work with my fellow Board members, and Superintendent White to bring about the accountability, transparency, and stakeholder responsiveness that is lacking in our system. We must work together."
NEWS: The Board of Education of Baltimore County votes to appoint @VerlettaWhite permanent superintendent of Baltimore County Public Schools. BCPS graduate. BCPS teacher. BCPS principal. BCPS leader. And now, BCPS superintendent. pic.twitter.com/awCJj1YirY

— Baltimore County Public Schools (@BaltCoPS) April 18, 2018
Facebook Comments