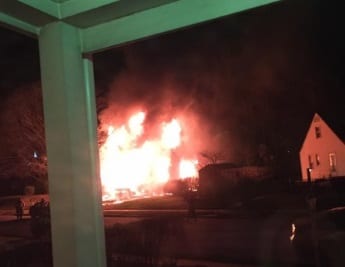 UPDATE: 3/7/2017; 10:30 a.m. – Glory Days Grill in Towson will host a fundraiser to benefit the family who lost their home in this fire.
UPDATE: 3/6/2017; 11:45 a.m. – County officials have confirmed the victim's identity.
UPDATE: 3/6/2017; 10 a.m. – The lost dog, Emmy, has been found.
UPDATE: 3/5/2017; 5 p.m. – A newly-established GoFundMe page identifies the victim as Dan Hutchins, of Parkville, or "Hutch," as he was known to friends. His dog, Deuce, was also killed in the fire. Hutchins' girlfriend, Samantha Hannibal, managed to escape the blaze, according to the GoFundMe page.
Hannibal's four-year-old daughter was staying with her father on Saturday night and was not present in the home at the time of the fire.
Sam's dog, Emmy Lou, managed to escape the fire but is now running loose around the Carney area. The dog has not yet been found.
For more details, visit the GoFundMe page here.
The lost dog is pictured below.  Emmy is said to be skittish.  Anyone who finds her is advised not to chase her, but instead to call Cindi Birkenbach Cannon 410-299-7428.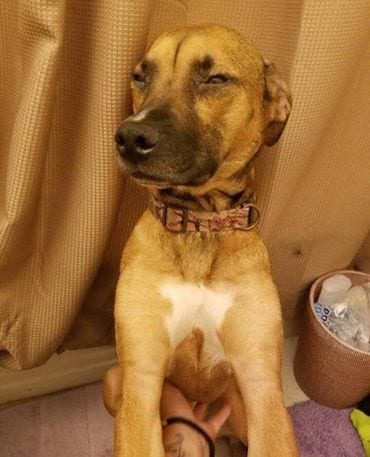 Original story below…
——
Crews responded to the scene of a fatal house fire in Parkville overnight.
At just after 3:30 a.m. on Sunday morning, firefighters responded to the 8700 block of Lackawanna Avenue.
At the scene, responders found heavy fire showing from a 1.5-story dwelling.
Early reports indicate that one person was killed in the fire.
There has been no word on any other injuries.