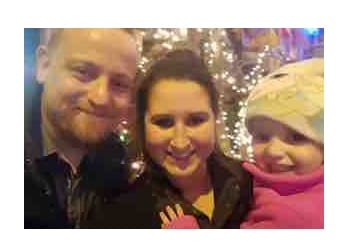 UPDATE: 3/7/2017; 10:30 a.m. – Glory Days Grill in Towson will host a fundraiser to benefit the family who lost their home in this fire.
Original story below…
——
Baltimore County officials have identified the man who died in an early morning house fire in Parkville on Sunday, March 5th.
As NottinghamMD.com reported over the weekend, Daniel James Hutchins, 28, of Parkville, or "Hutch" as he was known to friends, was found by Baltimore County fire crews, deceased in the second floor master bedroom after a one-alarm fire whose cause remains undetermined. One of his dogs also died in the fire.
Two other people, as well as another dog, were on the first floor and managed to escape just as the stairway collapsed. Hutchins, tragically, was trapped upstairs and could not escape.
Fire crews responded at 3:44 a.m. The first-arriving unit, Parkville's Engine 10, found the home fully involved with fire, with fire venting through the roof. For about an hour, the fire was too intense too permit firefighters to enter the building.
When fire crews did enter the building, they found that the fire had burned multiple holes through the floor, as well as a 20′ by 10′ hole in the roof.  At one point commanders ordered all personnel to evacuate for safety.
For information on the GoFundMe account that has been established, view our original story here.