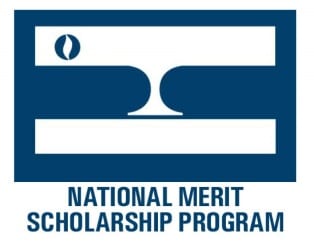 TOWSON, MD – Twelve Baltimore County Public Schools students from seven high schools have been named semifinalists in the 62nd annual National Merit Scholarship Program coordinated by the National Merit Scholarship Corporation.
One of those students attends Perry Hall High School and another attends Eastern Technical High School.
The honored students are:
Dulaney High School
Julia L. Clark
Meera A. Rothman
Daniel Sun
Eastern Technical High School
Quinton T. Davidson
Franklin High School
Thomas E. Kiley
Dylan J. Orr
George Washington Carver Center for Arts & Technology
Veronica R. Chen
Jonathan D. Fuchs
Hereford High School
Hunter I. Field
Robert J. Nawrocki
Perry Hall High School
Olivia A. Banks
Towson High School
Brennan W. Hula
"This achievement represents the hard work of these students and the quality of instruction and support they received from their teachers, families, and administrators," said BCPS Superintendent S. Dallas Dance. "We wish our semifinalists well as they compete for finalist ranking, and we look forward to following their post-graduate careers."
About 1.6 million juniors from more than 22,000 high schools applied for the 2017 National Merit Scholarship Program by participating in the 2015 Preliminary SAT/National Merit Scholarship Qualifying Test (PSAT/NSMQT®).
The highest scoring entrants in each state create the national pool of 16,000 semifinalists, which represents less than 1 percent of high school seniors in the nation. Most semifinalists advance to the finalist level (based on their academic records, recommendations and SAT scores) and compete for 7,500 National Merit Scholarships.
Through its longstanding partnership with the College Board, which administers the PSAT/NSMQT, Baltimore County Public Schools provides funding so that all students in Grades 9, 10, and 11 can take the PSAT/NSMQT at no charge to them or their families and that all Grade 11 students can take the SAT at no charge. The PSAT test provides practice for the SAT and provides BCPS educators with important assessments of student strengths and challenges.
[Source: BCPS]