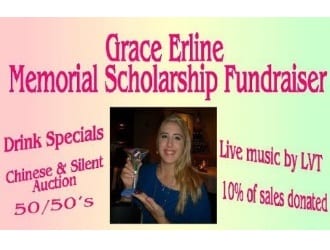 A White Marsh tavern will be honoring the memory of a local college student next week.
DellaRose's Avenue Tavern will hold a fundraiser on Wednesday, September 21, to help fund the Grace Erline Memorial Scholarship (or GEMS).
Grace G. Erline was a junior at Notre Dame of Maryland University, where she was studying for a bachelor's degree in radiological studies, died at her home in Parkville on November 12, 2015, of complications from tongue cancer.
Erline worked at DellaRose's as a hostess and waitress.
The fundraiser will take place from 4 to 10 p.m. on Wednesday.
There will be live music by LVT and 10 percent of the proceeds will be donated.