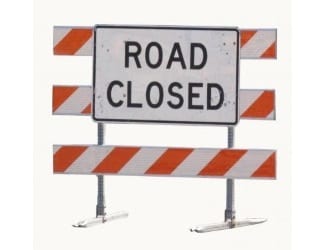 A portion of East Joppa Road that was closed to traffic on Wednesday due to a water main break has been reopened to traffic.
The break occurred at about 4:30 a.m. on Wednesday morning and led to a massive sinkhole in the 4100 block of E. Joppa Road, near the intersection with Seven Courts Drive.
Crews worked throughout the night to repair the damage to a 16-inch main that was installed in 1949.
Joppa Road was shut down between Belair Road and Seven Courts for repairs.
At 6:41 a.m. on Thursday morning, Baltimore County officials stated that repairs had been completed and that the road was reopened to traffic.