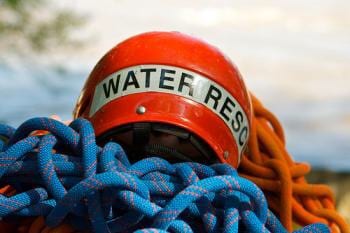 UPDATE, 9/14/2016, 2:30 p.m. – Authorities say that the missing boater was found alive on another crabber's boat.
Original story below…
—–
Crews are searching the water on Tuesday afternoon after an unoccupied boat was found in Chase.
At just after 1 p.m., crews responded to the Gunpowder River on the area of Iron Point Road.
An unoccupied vessel had been found in the water in the vicinity.
Dive teams have been requested to search the water for the occupant.
Developing.