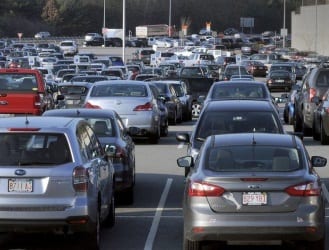 The Office of the State Fire Marshal says that a vehicle fire that broke out at the Joppa Park and Ride early Wednesday morning may be a case of arson.
At about 12:45 a.m., firefighters responded to the scene just off of Interstate 95 and found a pickup truck engulfed in flames.
Four firefighters from the Joppa-Magnolia Volunteer Fire Company brought the blaze under control within approximately ten minutes.
The fire marshal says the fire caused about $1,000 in damage and may have been intentionally set.
Anyone with additional information is asked to call the Office of the State Fire Marshal at 410-836-4844.