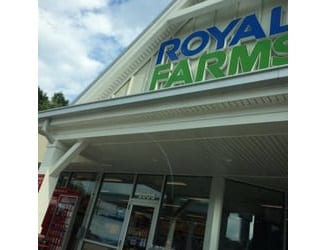 Police are investigating after someone robbed the Royal Farms store in Rosedale on Wednesday.
At about 2:30 p.m., an identified male ordered a sandwich inside the store located in the 7900 block of Pulaski Highway.
When he went to pay for it, he passed a note to the cashier instructing them to place money from the cash register in the bag with the sandwich.
The suspect then fled the scene on foot with the money and the sandwich.
He was last seen running down Chesaco Avenue toward Philadelphia Road.
No one was injured in the incident.