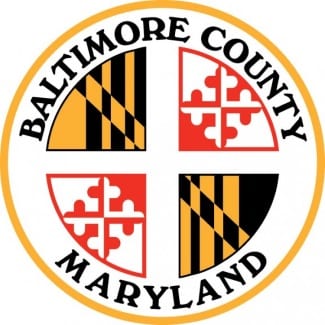 Current Projections Show Perry Hall Middle at 2,048 Students by 2024
On Thursday morning, Baltimore County Councilman David Marks announced plans to downzone more than 1,268 acres in an effort to force action to address current overcrowding at Perry Hall Middle School and future issues at Perry Hall High School. The move is believed to be the largest downzoning in Perry Hall history.
"I do not relish taking these steps, which I know will be opposed by some property owners, but we cannot allow development to occur at the rate allowed by the current zoning while these schools grow more and more crowded," Councilman Marks commented.
Enrollment Growth at Perry Hall Schools
Perry Hall Middle School's enrollment is expected to climb from 1,737 students in 2015 to 2,048 students by 2024, according to Baltimore County Public Schools projections. Put another way, the school was at 105.7 percent capacity last year, a figure that will soar to 124.7 percent in 2024.
Perry Hall High School's enrollment will climb from 2.067 students in 2015—97.9 percent—to 2,498 students in 2024, or 118.4 percent.
The Impact of Rezoning
Zoning affects what can be built on any piece of property. Last November, Councilman Marks initiated a review of thousands of acres of land in the Fifth District in an effort to preserve green space and reduce school overcrowding. Five of the zoning issues included in today's announcement were initiated by Councilman Marks (5-041, 5-045, 5-088, 5-104, and 5-105). Three were initiated by the Perry Hall Improvement Association (PHIA)—5-027, 5-028, and 5-029. The zoning recommendations will protect 678 acres as open space through Neighborhood Commons, and 589 acres as DR 1 or DR 1H, or one house per acre.
Moving Forward
"The PHIA proposed downzoning of hundreds of acres to reduce school overcrowding, lessen demand on public services and ensure that any future development is sustainable," commented PHIA President Jack Amrhein on behalf of the organization. "We thank Councilman Marks for responding to the community's concerns by substantially lowering the development potential on land in Perry Hall. We look forward to continuing to work with Councilman Marks on a multi-pronged approach that includes limiting development, alleviating traffic congestion, building a new elementary school for Perry Hall, and finding solutions for overcrowding in our middle and high schools."
Councilman Marks and other community leaders are pushing for the Board of Education to designate a site and include design money for a new middle school in next year's budget.
"The Northeast Area Education Advisory Council of Baltimore County is proud to partner with Councilman Marks on efforts to improve the quality of our community schools, particularly in Perry Hall, where schools have been overcrowded for decades," commented Julie Henn, chair of the advisory council. "We strongly support the initiative to slow development through downzoning and will continue to work with local leaders to secure adequate investments for new northeast school construction."