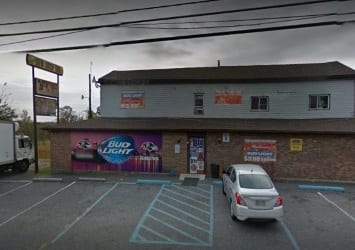 UPDATE; 1/4/2017: This story has been updated to include a Facebook statement from the Dew Drop Inn. Scroll to the bottom of the article to view it.
UPDATE; 1/5/2017: Police have identified the victim as a 35-year-old woman. Authorities do not have any suspect information at this time. Anyone with information on this incident is asked to call the White Marsh Precinct at 410-887-5000.
Original story below…
——
Police are investigating after a woman was assaulted and robbed after leaving a Kingsville pub.
At about 7:45 p.m. on New Year's Eve, a woman was leaving the Dew Drop Inn, located in the 12300 block of Philadelphia Road, 21087.
That's when authorities say a man stole the woman's cell phone, then assaulted her.
The man then fled the scene, according to the Baltimore County Police Department.
Police have not released a description of the suspect due to the ongoing investigation.
Dew Drop Inn has released a statement on the incident, which you can find below.
[Source: Baltimore County Police Department]
Facebook Comments