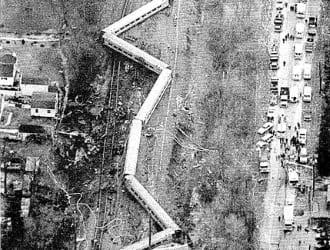 It was on this day 30 years ago, January 4, 1987, that Amtrak train 94 slammed into a Conrail freight train in Chase, MD.
In the blink of an eye, 16 people were killed and 175 were injured.
The accident occurred at 1:04 p.m.
Train 94's speed at the time of the collision was estimated at about 108 miles per hour.
A subsequent investigation would reveal that the Conrail locomotive crew failed to stop at the signals before Gunpowder Interlocking, and it was determined that the accident would have been avoided had they done so. Additionally, they tested positive for marijuana. The engineer, Ricky Gates, served four years in prison for his role in the crash.
At the time, the wreck was the deadliest in Amtrak's history. It was later surpassed in 1993, during the wreck at Big Bayou Canot in Alabama that killed 47 people.
Below is a 1988 commentary on the crash from ABC's 20/20.