TOWSON, MD—Thanks to a donation from the Baltimore Ravens, the Baltimore County Public Library's "Library of Things" is expanding.
The Ravens this week donated American Heart Association CPR Kits to all BCPL branches.  This is the result of an ongoing partnership between the Baltimore County Fire Department and BCPL to provide CPR training and resources in the community.
Baltimore County Executive Johnny Olszewski joined in Monday's event at the Owings Mills branch, along with BCPL CEO Sonia Alcántara-Antoine, Baltimore County Fire Department Chief Joanne Rund, Ravens Safety Geno Stone, Ravens mascot Poe, and Ravens cheerleaders.
The CPR kits are now included n BCPL's "Library of Things" here.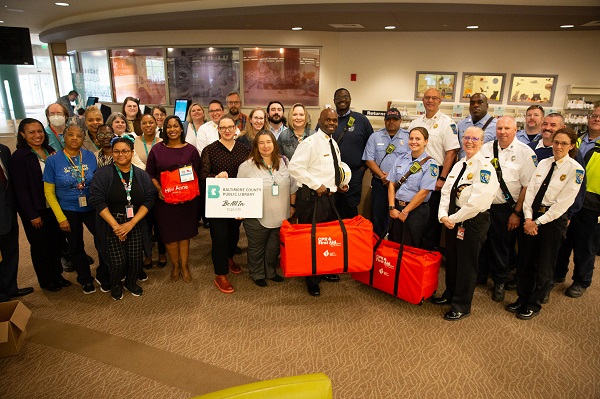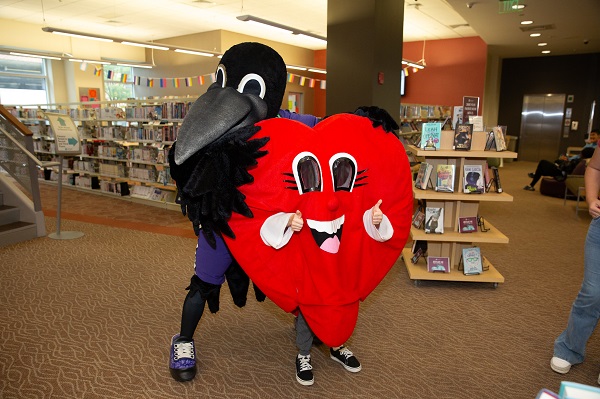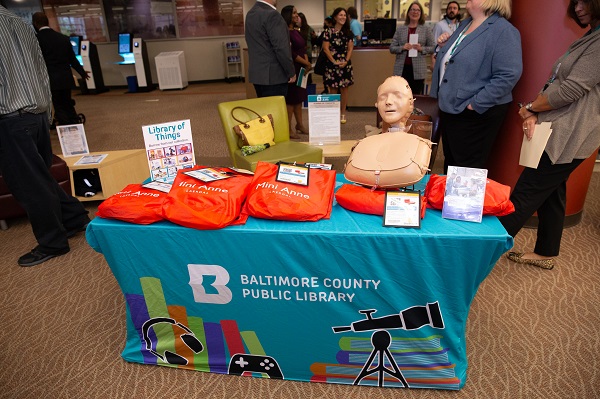 Photos via Baltimore County & BCPL