UPDATE 4: Fire officials now say the blaze is 100% contained.
UPDATE 3: As of 10 p.m., fire officials say the blaze is 90% contained but not yet under control.
UPDATE 2: The brush fire is now 8 alarms with over 200 firefighters responding. A total of 29 homes have been evacuated. Officials say the fire is now 40% contained.
UPDATE: Units from White Marsh Volunteer Fire Company are being dispatched to assist. Officials say the fire is still not contained.
Original story below…
———
OWINGS MILLS, MD—Crews are on the scene of a large brush fire in the Owings Mills area.
The fire was reported at around 3:30 p.m. on Tuesday, April 4, 2023 in the area of Soldiers Delight Natural Environment Area (Deer Park Road at Berryman's Lane).
A third alarm has been sounded and police are preparing to evacuate nearby homes.
The fire is also approaching nearby power lines. Smoke is visible throughout Baltimore County.
No injuries have been reported, according to the Baltimore County Fire Department.
Motorists should expect delays in the area throughout the evening rush hour.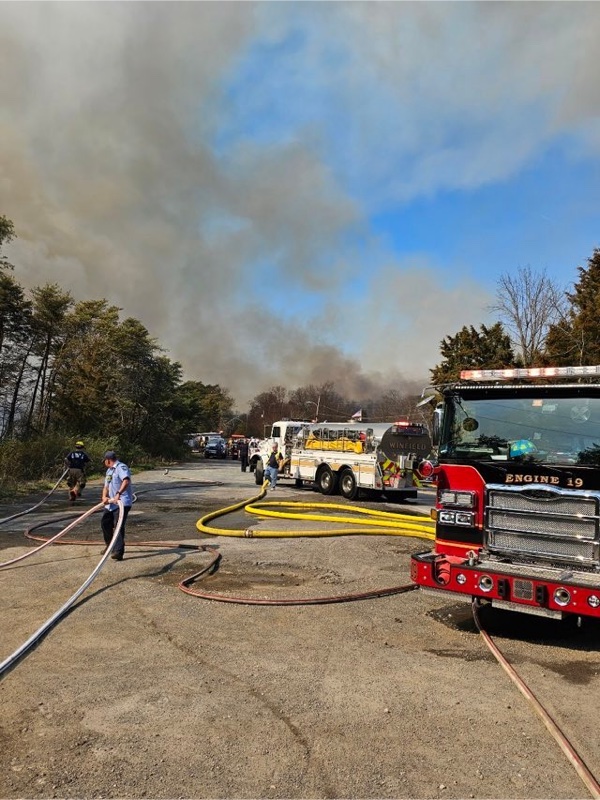 Photos via WMVFC & BCoFD