PIKESVILLE, MD—A Friday morning tanker truck fire on I-795 near Owings Mills continues to affect traffic throughout the area.
At around 6 a.m. on March 24, 2023, units were dispatched to I-795 between Owings Mills Boulevard and the Baltimore Beltway for a tanker truck crash with fire. At the scene, crews found an 8,500-gallon tanker truck on fire.
Firefighters freed the driver from the truck, and EMS crews transported him to the R. Adams Cowley Shock Trauma Center in serious condition.
Crews extinguished the blaze and continue working at the scene with the Maryland Department of the Environment to contain the diesel fuel and clean up the roadway. MDE reports no environmental impact due to successful containment of the fuel.
Motorists should avoid the area. This incident is expected to impact traffic for an extended period.
Metro service to Owings Mills has been suspended as a result of this incident.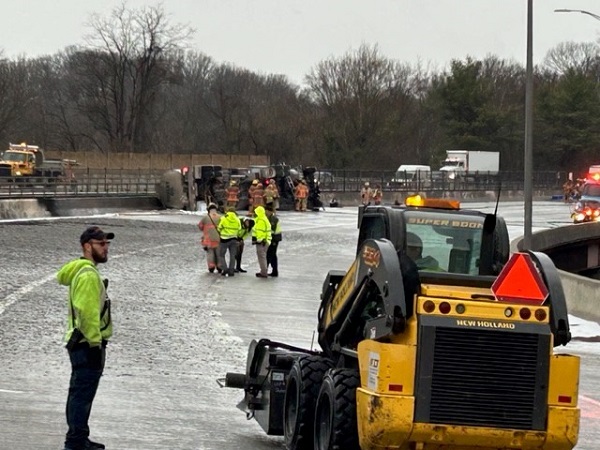 Photos via Baltimore County Fire Department