NOTTINGHAM, MD—A couple of new medic units have rolled into town.
Last week, the Baltimore County Fire Department conducted final inspections on new ambulances for the Towson, Golden Ring, Randallstown, and Perry Hall stations.
Medics 12 (Middle River) and 58 (Back River Neck) will be delivered soon, fire officials say.
The new units represent 6 of 22 new medic units purchased in the last year.
Story continues below
A photo of the Perry Hall unit is above and a photo of the Golden Ring unit is below.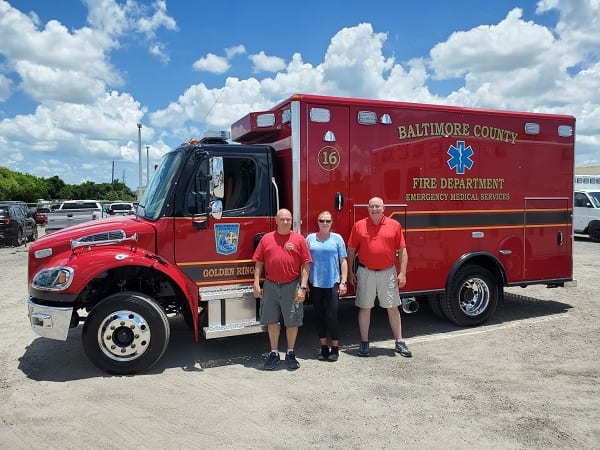 [Photos via the Baltimore County Fire Department]
Facebook Comments