NOTTINGHAM, MD—A very special celebration was held on Tuesday.
Baltimore County Public Schools Superintendent Dr. Darryl Williams and Deborah Phelps, Executive Director for the Education Foundation of Baltimore County Public Schools, gathered at Perry Hall Middle School to recognize Assistant Principal Deana Giannelli.
Giannelli was named Maryland Secondary Assistant Principal of the Year in December 2020.
Photos from today's celebration can be viewed below and additional photos are available on Flickr here.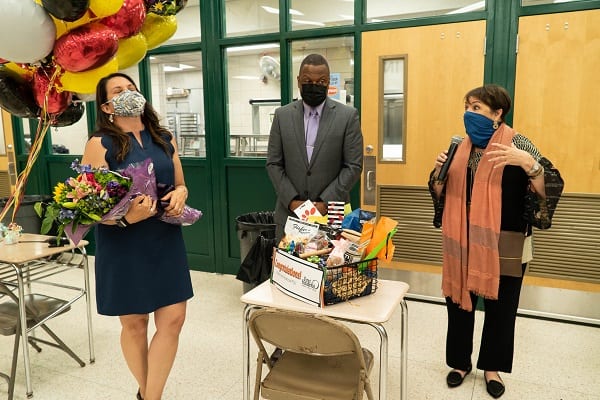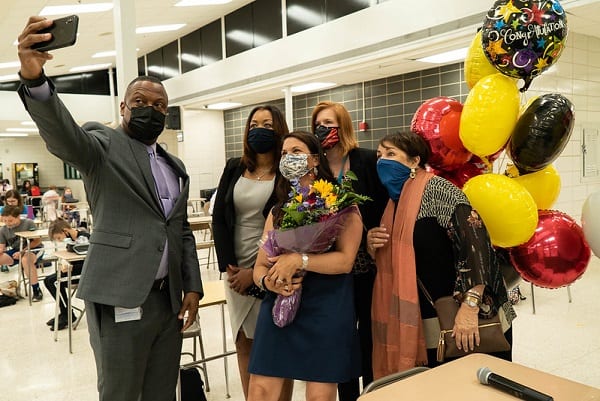 Advertisement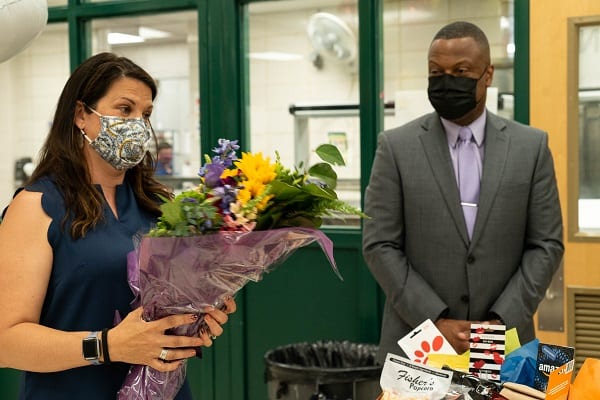 Facebook Comments