UPDATE: The Winter Weather Advisory has now been expanded to include ALL of Baltimore County.
Original story below…
———
NOTTINGHAM, MD—The National Weather Service has issued a Winter Weather Advisory for southern (now all of) Baltimore County.
The advisory will be in effect from 10 a.m. on Saturday until 7 a.m. on Sunday.
Forecasters say the Nottingham area will see periods of freezing rain, mixed with sleet at times. Storm total ice accumulations of up to 0.10 inch are possible.
Motorists should prepare for difficult travel conditions.  Even a small amount of ice on untreated surfaces can make travel treacherous.
Residents should prepare for possible power outages and stay tuned to local forecasts.
More in the graphics below.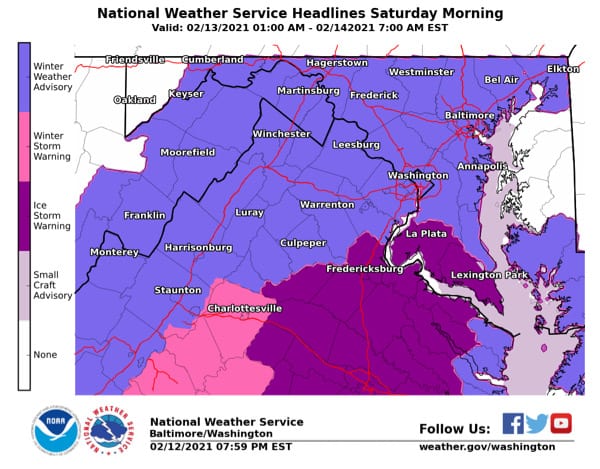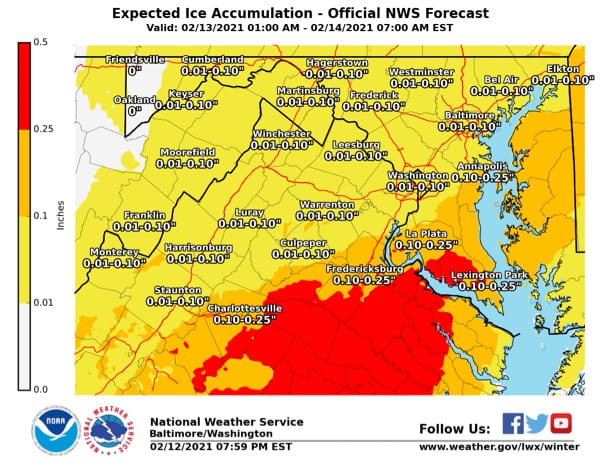 Advertisement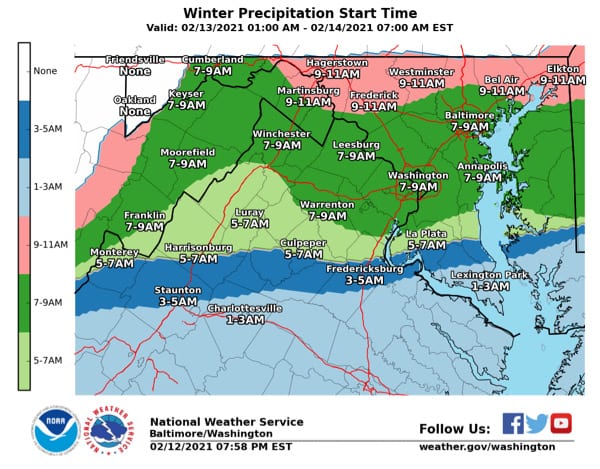 Facebook Comments