NOTTINGHAM, MD—It now seems almost certain that the Baltimore area will see one of its biggest snow storms in years over the next 48–72 hours.
A Winter Storm Warning has been issued for the entire Baltimore metro area, but when will the snow arrive?
The National Weather Service says snow will likely arrive in Baltimore County between 5 and 9 a.m. on Sunday morning.
Snow should continue throughout the day before changing over to ice on Sunday evening.
By mid-morning on Monday, the precipitation should turn back to snow and continue until Tuesday morning.
By noon on Tuesday, the system should be winding down and exiting the area.
The Baltimore area will likely see 4–6" of snow on Sunday, followed by another 4–6" of snow on Monday.
More information is available in the below graphic from the National Weather Service.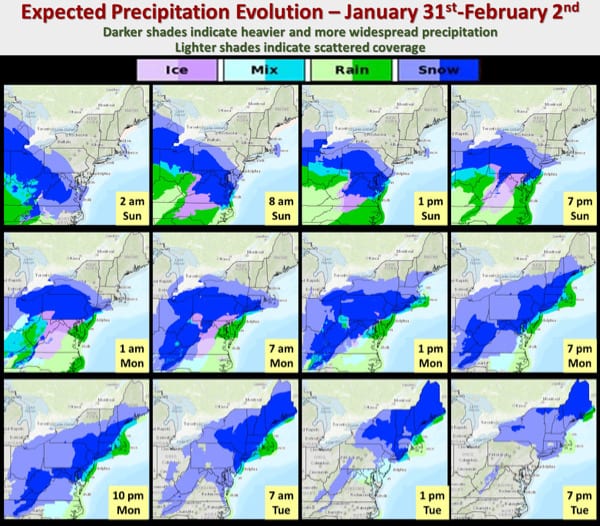 Advertisement
X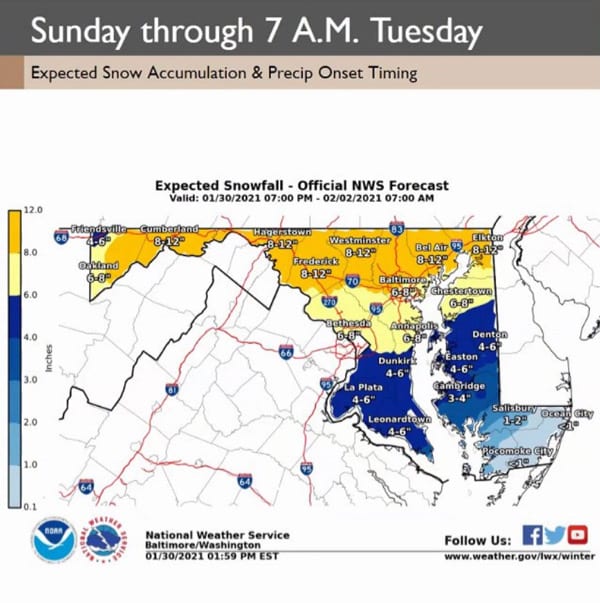 Facebook Comments