NOTTINGHAM, MD—A wintry double-header is likely to impact the Baltimore area this week.
The National Weather Service says the first winter storm will track across the Ohio Valley Monday night and move off the mid-Atlantic coast by Tuesday evening, bringing a swath of snow and ice along and north of the storm track.
The Baltimore area will likely see a mixture of snow, sleet, and ice from storm number one starting on Monday night and continuing throughout the day on Tuesday.
A second storm is expected to develop and intensify along the mid-Atlantic coast on Wednesday night and track east-northeast off the coast Thursday and Thursday night.
This could bring another round of snow to the mid-Atlantic region later this week.
For more on the tracks of these storms and potential snow & ice accumulations, see the graphics below from the National Weather Service.
Storm #1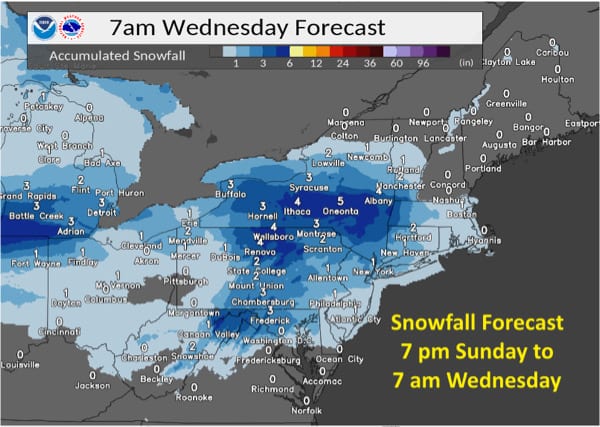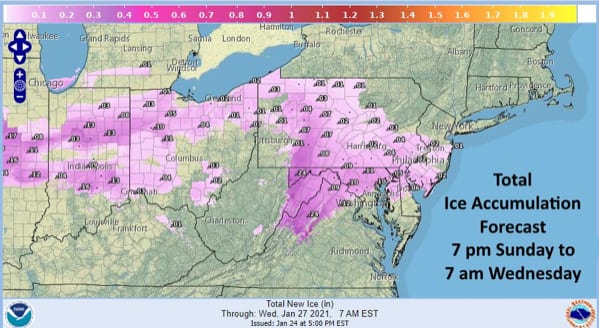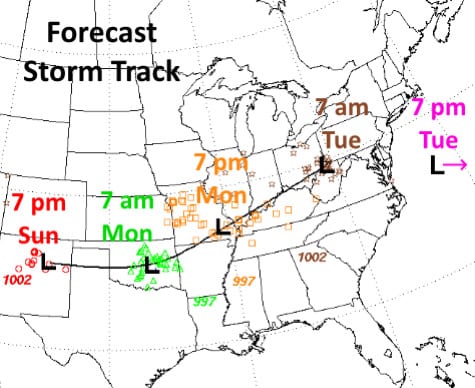 Storm #2
Advertisement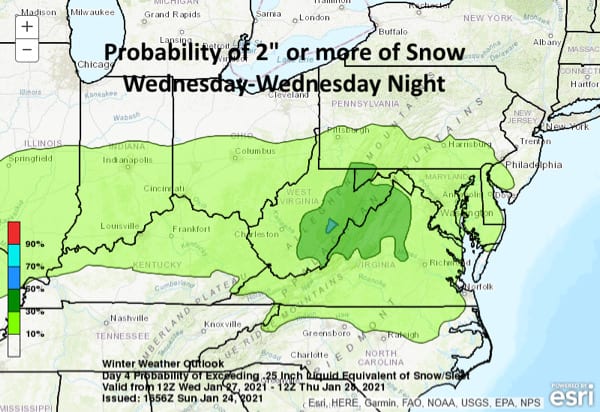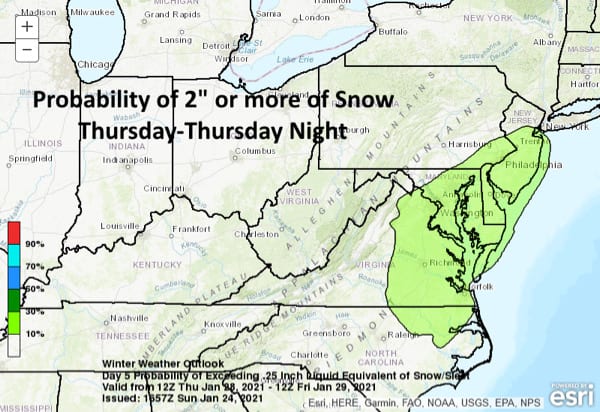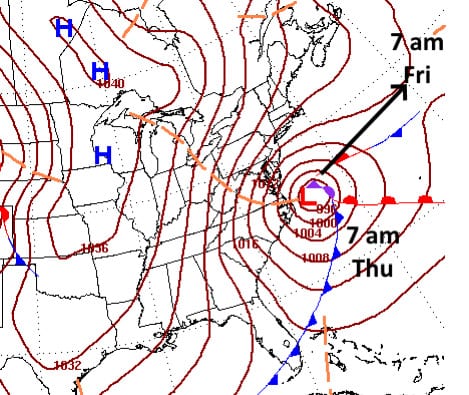 Facebook Comments