UPDATE 2: The Winter Weather Advisory has been extended until 1 p.m.
UPDATE: The Winter Weather Advisory has been expanded to include portions of the I-95/US-29 corridor. Updated graphics can be found above and below.
Original story below…
——
NOTTINGHAM, MD—The National Weather Service has issued a Winter Weather Advisory for the Baltimore area.
The advisory will be in effect from 4 p.m. on Wednesday through 10 a.m. on Thursday morning.
Mixed precipitation is expected, with total snow accumulations of up to two inches and ice accumulations up to two tenths of an inch.
Motorists should plan on slippery road conditions. The hazardous conditions could impact the Monday evening and Tuesday morning commutes.
A second winter weather system is expected to impact the Baltimore area later this week.
For more on the expected arrival time of the storm system, see the graphic below from the National Weather Service.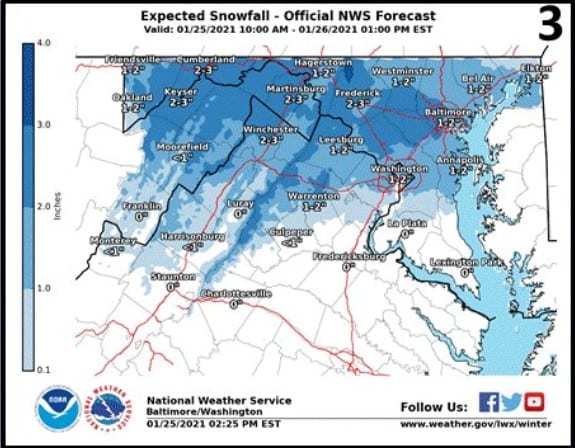 Advertisement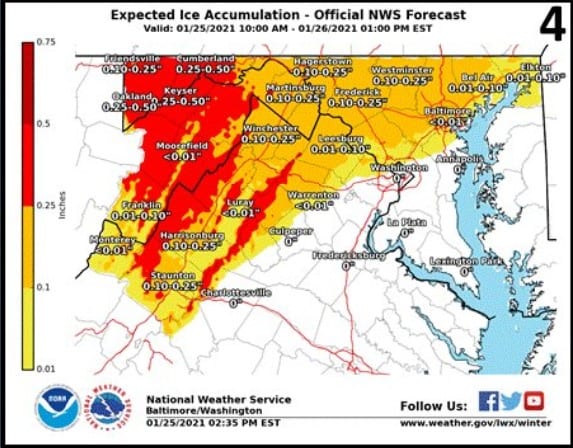 Facebook Comments