NOTTINGHAM, MD—The National Weather Service has issued a Tornado Watch for the Baltimore area.
The watch covers Baltimore County and Baltimore City and will remain in effect until 10 p.m. on Thursday night.
Forecasters say isolated to scattered severe thunderstorms with damaging wind gusts and isolated tornadoes are possible Thursday afternoon and into Thursday evening.
The best chance for severe weather will be between 1 p.m. and 9 p.m. EDT.
Scattered instances of flash flooding are also possible.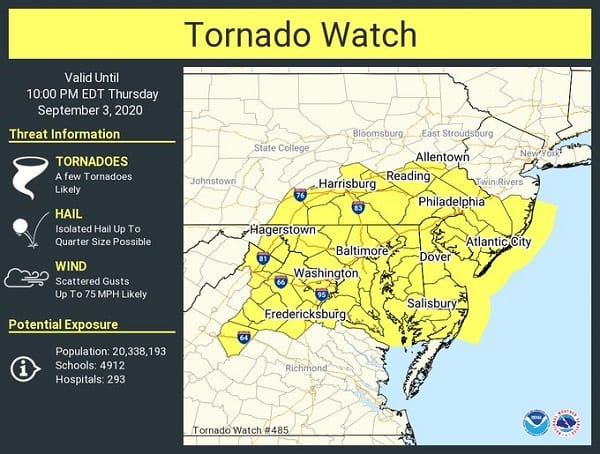 Facebook Comments