NOTTINGHAM, MD—It could be another stormy afternoon in the Nottingham area.
The National Weather Service scattered-to-numerous severe storms are expected to move across the area from west to east on Thursday afternoon and into the evening hours
The main threat will be damaging wind gusts, but a few tornadoes may also develop.
Residents should remain weather-aware throughout the day.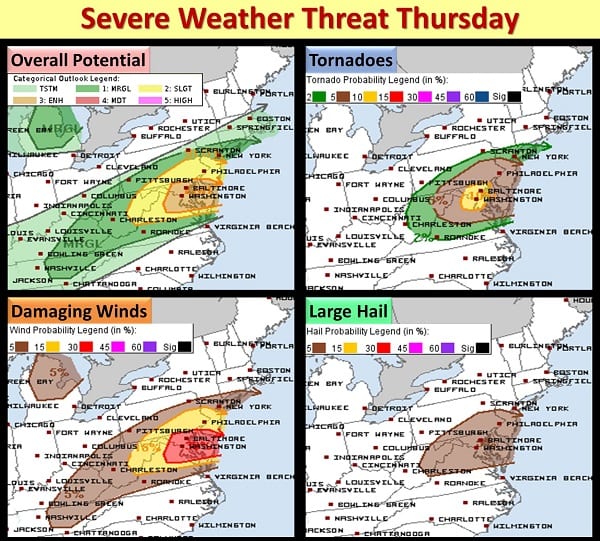 Facebook Comments