WHITE MARSH, MD—An annual tradition returns to White Marsh this weekend.
Richardson Farms 2020 Winter Craft Show will take place this weekend.
This will mark the popular event's tenth consecutive year.
The 2020 Winter Craft Show will be held on Saturday & Sunday, February 8 & 9, from 10 a.m. to 4 p.m.
The show will feature wood working, photography, pottery, jewelry, children's items, and much more.
Story continues below
Admission is free and a portion of this year's proceeds will benefit the Baltimore County Police Polar Bear Plunge Team.
See the flyer below for more information.
Richardson Farms is located at 5900 Ebenezer Road in White Marsh.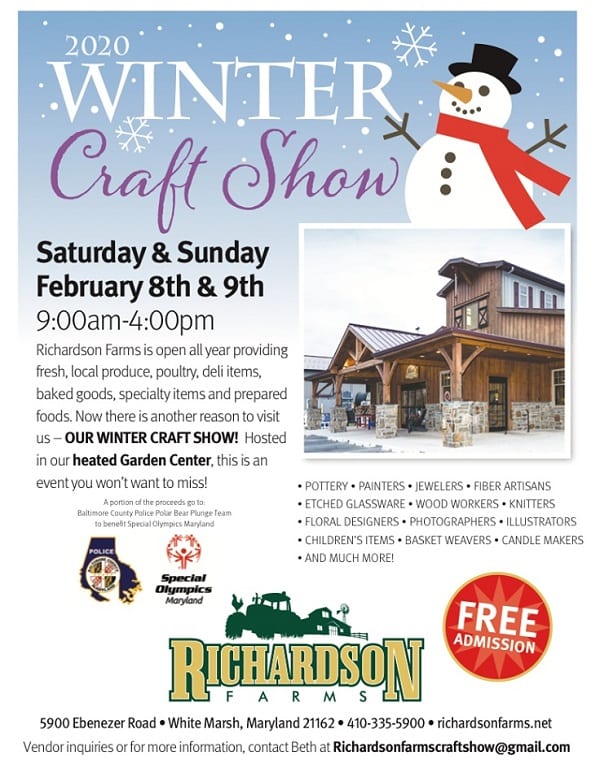 Facebook Comments