JOPPA, MD—The Harford County Sheriff's Office will hold a memorial blood drive next month.
The event is being organized in honor of the late Senior Deputy Patrick Dailey and Deputy First Class Mark Logsdon, both of whom were with the Harford County Sheriff's Office.
Both officers were killed in the line of duty on February 10, 2016.
The blood drive will be held on Monday, February 10, 2020 at the Joppa-Magnolia Volunteer Fire Company from 10 a.m. to 4 p.m.
Attendees may call 1-800 RED-CROSS (733-2767) to schedule their donation and/pr use RapidPass to begin their health history.
JMVFC is located at 1401 Old Mountain Road South in Joppa (21085).
More information can be found in the poster below.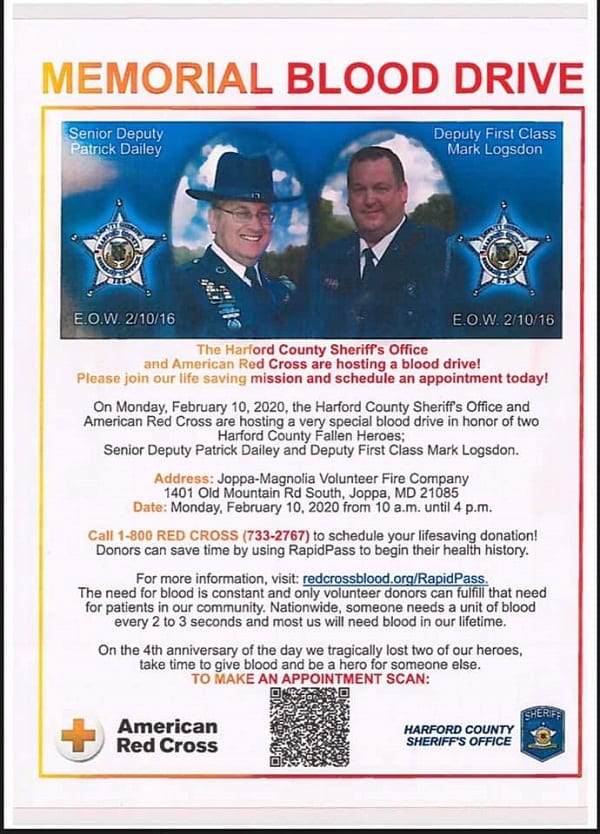 Advertisement
Facebook Comments