KINGSVILLE, MD – The Friends of Jerusalem Mill will hold the fifth annual First Responders Day on Saturday, August 3rd, at Historic Jerusalem Mill Village from 11 a.m. to 3 p.m.
The mill is located at 2800 Jerusalem Road in Kingsville.
Participating organizations will include the Joppa-Magnolia Volunteer Fire Company, the Kingsville Volunteer Fire Company, the Maryland State Police Aviation Unit, Harford County Sheriff's Office, and the Department of Natural Resources.
This will be a family-friendly event with demonstrations, displays, a K9 unit, and activities for the young and old.
Story continues below
Activities begin at 11 a.m. with the opening ceremony.
Parking will be available at the village, but carpooling is encouraged.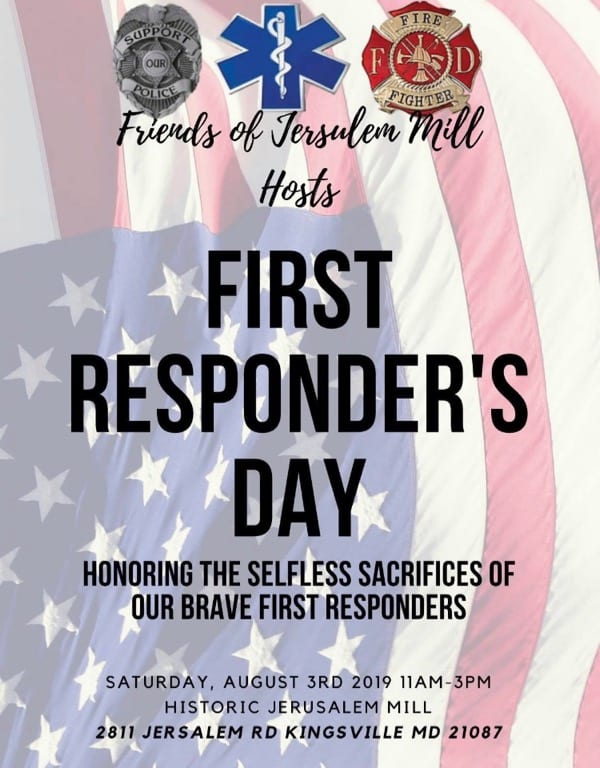 Facebook Comments