NOTTINGHAM, MD – Baltimore County Councilman David Marks and Baltimore County Board of Education member Julie Henn will hold a town hall meeting next month to discuss next steps in building the new northeast area (Nottingham) middle school.
The meeting will be held on Tuesday, July 2, 2019, at 6 p.m. at the Perry Hall Family Worship Center located at 5125 East Joppa Road (21128).
Marks and Henn will answer questions about next steps in the school construction process and how communities can advocate for legislation to provide state school construction funding.
Story continues below
The Build to Learn Act, which would have provided such funding, failed to pass the General Assembly this year.
All residents of northeastern Baltimore County are welcome.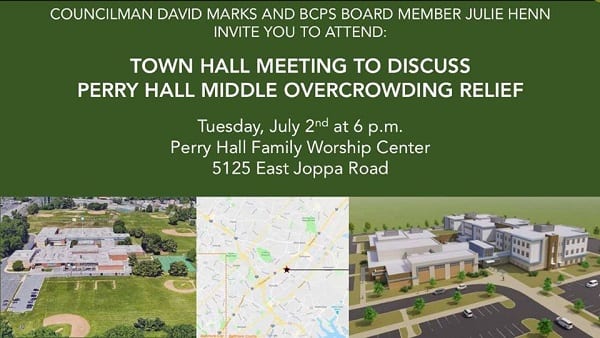 Facebook Comments