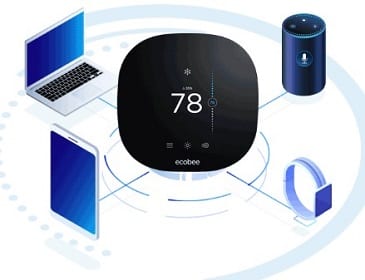 BALTIMORE, MD – BGE will hold its annual preseason test cycling event on Tuesday, May 21, on the central air conditioners and electric water heaters of customers who voluntarily enrolled in the BGE PeakRewards programs.
PeakRewards participants receive bill credits of up to $100 during cycling season for allowing BGE to cycle their central air conditioners, heat pumps and/or electric water heaters during periods of peak electricity usage.
Last summer, PeakRewards participants received over $21 million in bill credits. To minimize the impact on customers, Tuesday's cycling test has been scheduled to take place between 10 a.m. and 2 p.m. when temperatures are milder and fewer customers are home on a weekday.
"In an effort to continuously improve our system operations, BGE carefully reviews all aspects of the PeakRewards program every year," said Rodney Oddoye, vice president of customer operations and chief customer officer for BGE. "This annual program is essential to help ensure our customers and systems are prepared for summer when cycling events are most likely to be activated. Proactive customer communications is an extremely important component in this process and aligns with our commitment to distinctive customer service."
Story continues below
Letters were sent to PeakRewards participants informing them of the preseason event and that their central air conditioner or heat pump will be cycled up to their chosen level: 50, 75 or 100 percent during Tuesday's event. Customers enrolled in the PeakRewards Electric Water Heater program will also be cycled during the preseason cycling event. During the event, program participants will have power to their water heaters interrupted and no additional hot water will be produced for the duration of the event. PeakRewards participants will be unable to override participation in this test event. Customers with medical or other issues that may be impacted by program participation or who require assistance should call the PeakRewards customer hotline at 1.888.309.PEAK (7325).
Cycling events will typically occur during the summer months of June through September but can happen during other months throughout the year. Cycling typically occurs Monday through Friday but the actual start and end times, duration and day of the week of each cycling event varies. The length of a cycling event will depend on the need for BGE to reduce electric demand. Cycling events generally begin between noon and 3 p.m. and could last seven hours or longer depending on system conditions.
PeakRewards participants are notified of cycling events through many channels. Notifications will be sent by email or text for participants who have requested to receive PeakRewards cycling event alerts. Participants are encouraged to sign up to receive event notifications by SMS / text message. Information about cycling events will also be posted to the BGEsavings Events Page.
The more than 300,000 customers who participate in PeakRewards help reduce the likelihood of power outages when electricity use is highest – normally summer days with extreme temperatures. For more information on how to enroll in PeakRewards, call 1-888-309-PEAK(7325).
Facebook Comments