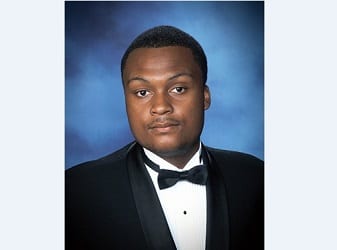 TOWSON, MD – Baltimore County Public Schools honored 130 Career and Technology Education program seniors during a May 1 celebration at Towson University's SECU Arena. The evening concluded with the announcement of the 19th Annual Anthony G. Marchione Awards for Excellence in Career and Technology Education.
The CTE Advisory Council founded the award in honor of Dr. Marchione, who retired as BCPS superintendent in June 2000, and who was a devoted supporter of CTE programs. Dr. Marchione was present at the CTE celebration to help present the awards.
One student, Royal Antoine, was named the overall winner, receiving a total of $3,000 in scholarships (a $1,000 Central Area scholarship and a $2,000 overall scholarship) for his academic and technical achievements, community and school service, and employment success.Antoine studies Interactive Media Production at Parkville High School and is a member of the National Art Honor Society, National Honor Society, National English Honor Society, and National Science Honor Society. Since freshman year, he has been stage crew manager and light and sound tech for a wide range of the school's productions including concerts, competitions, and showcases. He is also the lead digital content creator and show manager for Parkville's daily video program. Antoine plans to attend a four-year university to study film and cinematic arts, and to become a professional CGI and VFX artist, cinematographer, or screenwriter.
Four other students, one from each of the school system's other geographic areas, received $1,000 scholarships each. They are:
Southwest Area: Martin Jaquet, IT programming, Western School of Technology.
Jaquet is vice president of the National Honor Society, a member of Science National Honor Society and a member of SkillsUSA. His SkillsUSA team earned second place at the state level for the interactive app and game design competition. He also has played sports throughout all four years of high school and was a state qualifier for wrestling in 2017. Jaquet has an internship at ICAT Logistics where he performs data analysis and manages the software on PCs in the office. He plans to attend a 4-year university to study computer science.
Northwest Area: Jacob Block, Project Lead the Way, Pikesville High School.
Block is captain of the school's It's Academic quiz bowl team, treasurer of the Rho Kappa chapter, and a member of the National Honor Society and Sociedad Honoraria Hispánica (Spanish National Honor Society). He also was a team member for the Northrup Grumman STEM innovation challenge. Block is a 12-season athlete and played soccer, basketball, and baseball all four years of high school. He plans to study both engineering and business, and to become a consultant or venture capitalist.
Story continues below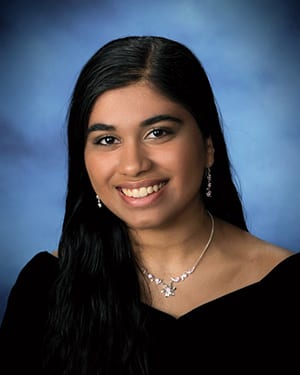 Northeast Area: Harshika Varadham, Engineering Careers, Eastern Technical High School.
Varadham is president and founder of K-Club and secretary/editor-in-chief of National Honor Society. She was a team leader for the BCPS Shark Tank event and helped design a portable ramp for disabled individuals. Varadham participated as a team leader in a Seaperch competition, and her team designed an underwater ROV that could navigate through an obstacle course. She plans to study chemical engineering and wants to conduct research in using nanotechnology for immunotherapy and cancer research.
Southeast Area: Kylie Arnold, culinary arts program, Sollers Point Technical High School.
Arnold is a member of the National Technical Honor Society and Sollers Point mentoring program and is secretary of the Junior National Optimist Club. She has managed two of Sollers Point's Prostart competition teams and achieved fourth place for the 2017-2018 year. She also has served as a sous chef in the kitchen at Sollers Point and has worked on many afterschool events, including running the kitchen for a five-course Principal Advisory Dinner. After college, Kylie plans to one day own her own business.
Runner-up awards of $500 each were presented to the following students:
Southwest area: Kevin Chen, IT networking program, Western School of Technology.
Chen is a member of National Technical Honor Society and Skills USA. He is a tech liaison intern at Western Tech and an office intern at Caton Communications Group, Inc. He plans to study computer engineering at UMBC.
Northwest area: Kayla Clark, Nutrition and Food Science, New Town High School.
Clark has earned Serv-Safe Certification, and has worked with a hotel chef, taken Baltimore Chef Shop classes, and participated in culinary summer camps. Clark is a food and nutrition intern at New Town High and an intern at For the Love of Food. She will attend Johnson and Wales University.
Central area: Benjamin Griffin, Project Lead the Way, Dulaney High School.
Griffin is president of Dulaney's First Robotics Competition Team and helped raise over $10,000 for the team from Baltimore-area businesses and by conducting interactive robot demonstrations. He was also elected communications manager for Dulaney's National Technical Honor Society.
Northeast area: Ethan Gonzales, Interactive Media Production, Eastern Technical High School.
Gonzales is an Adobe Certified Associate in Graphic Design and Illustration and Visual Design. He is president and co-founder of the Asian Student Union, co-leader of the World Lens Foundation, and director of MAV TV. He aspires to work as a digital media creator or freelance artist.
Southeast area: Matthew De Bellis, IT Networking, Sollers Point Technical High School.
In his first year of the IT-Networking program, De Bellis earned an industry certification and IT-Fundamentals certification. He has also passed the CompTIA A+901 examination and the first half of the CompTIA+ certification. He plans to study information systems at the University of Baltimore.
The Marchione Awards were made possible by generous business and community sponsors, including the following Diamond and Platinum sponsors:
SECU
First Financial Federal Credit Union
Craig Holcomb
Plumbers and Steamfitters, Local 486
Amports
All high school CTE student award winners were eligible to apply through a competitive process. This award is based on the following criteria: career-program success, academic record, community involvement, and employer or teacher reference.
The students recognized at the 45th Annual Career and Technology Education Celebration were those who demonstrated excellence in their programs, which include Business Education, School to Career Transition, Family and Consumer Sciences, Junior Reserve Officers Training Corps, Technology Education, and Technical Programs. These career preparation programs are sequences of related courses that prepare students with the rigorous academic and technical skills needed to enter the workforce and/or post-secondary education. Virtually all the programs are aligned with courses of study at the Community College of Baltimore County, and some students graduate eligible for as many as 23 free credits at the college.
Facebook Comments