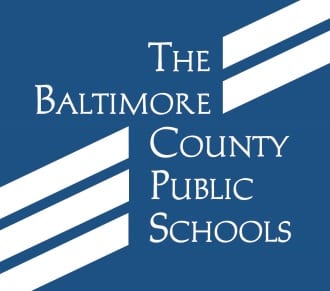 TOWSON, MD – A record 232 students from 51 schools participated in the 9th Annual Baltimore County Public Schools Chess Championships.
In the Elementary School Division, the individual winners are:
2019 Elementary School Champion – Atharv Dashora, Cromwell Valley (perfect score of 6-0)
2nd Place – Oluwaseun Onaolapo, Lyons Mill
3rd Place – Conner Van Buskirk, Orems
4th Place – Charles Smith, Seventh District
5th Place – Brandon Maniatis, Fifth District
The team from Lyons Mill Elementary School, coached by teachers McKinley Broome and John Santangelo, is this year's Elementary School Champion. Representing the school were students Aamir Evans, Oluwaseun Onaolapo, Sai Rohan Pasumarthi, Sai Rohith Pasumarthi, and Ashlesh Polusani.
In the Middle School Division, two students, Henry Tang of Ridgely and Chris Beegan of Pine Grove, were both undefeated at 5-0. Henry defeated Chris in a playoff to become the 2019 Middle School Champion. The list of top-ranking middle school competitors follows:
2019 Middle School Champion – Henry Tang, Ridgely
2nd Place – Chris Beegan, Pine Grove
3rd Place – Christopher Ray, Parkville
4th Place – Colin Kurniawan, Hereford
5th Place – Sean Griffin, Ridgely
The team from Ridgely Middle School, coached by teacher Ryan Brown, is this year's Middle School Champion. Representing the school were students Frankie Delosso, Sean Griffin, Gavin Hess, Matthew Lin, and Henry Tang.
In the High School Division, three students – Anthony Granruth of Towson, Joseph Tarantin of Dulaney, and Sai Sakhamuri of Dulaney – tied with records of 4-0-1. Joseph won a 3-way playoff to become the 2019 High School Champion. The final top-ranking high school competitors are:
High School Champion – Joseph Tarantin, Dulaney
2nd Place – Anthony Granruth, Towson
3rd Place – Sai Sakhamuri, Dulaney
4th Place – Maverick Irwin, Towson
5th Place – David Nguyen, Randallstown
The team from Dulaney High School, coached by teacher Henry McVeigh, is this year's High School Champion. Representing the school were students Ryan Anton, Fanglin Ding, Sai Sakhamuri, Joseph Tarantin, and Sangmin Woo.
The Chess Championships took place at Cockeysville Middle School on April 13th.
"More than 60 BCPS schools have chess programs involving a combined total of nearly 2,000 students in Grades 1 – 12," said Dr. Sue Vohrer, director of the BCPS Office of Mathematics, PreK-12. "These programs are led by an outstanding group of coaches who instruct these students on a weekly basis."
Many studies show that playing chess yields academic benefits for students, enhancing their critical and creative thinking and problem-solving skills as well as their math and reading test scores, according to Parents magazine and research done at the American Chess School. A study by the University of Memphis showed that chess improves visual memory, attention span, spatial-reasoning, and the ability to plan and evaluate alternatives.