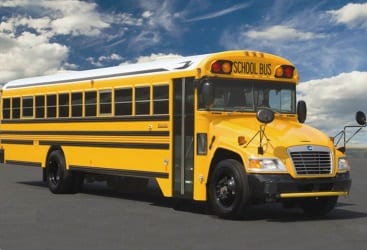 It would seem that a breaking point has been reached.
With school bus delays mounting in northeastern Baltimore County, local elected officials want answers.
Dozens of parents have complained on local online forums lately that Baltimore County school buses have been arriving hours late, if they arrive at all.
"When school buses don't arrive, children are in danger," said BCPS Board Member Julie Henn. "I am outraged by the continued failures of BCPS transportation to safely deliver our students to and from school on time. One student left unsupervised is one too many. Immediate action is needed to address this urgent safety issue."
Henn, along with Board Member Rod McMillion and Baltimore County Councilman David Marks, has called for an emergency meeting with BCPS senior management to address the situation and hopefully find a solution.
School officials say many of the problems stem from a bus driver shortage combined with a high number of "call-outs" on a daily basis.
Advertisement
The issues have reportedly been occurring at Seven Oaks Elementary School, Gunpowder Elementary School, Parkville Middle School, and countless other schools in northeastern Baltimore County.
"Baltimore County Public Schools allocates taxpayer money for school bus transportation that is being poorly spent right now," said Councilman Marks. "Like many parents, I have lost patience and have little confidence in this system right now."
Facebook Comments