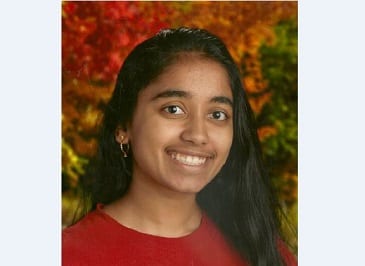 Towson, MD – Fourteen Baltimore County Public Schools students from seven high schools were honored by Girl Scouts of Central Maryland for earning Girl Scout Gold Awards, the organization's highest award.
The award is earned by completing a community project that involves using knowledge and thought to create a sustainable solution. At least 80 hours must be involved in planning, research, and implementation. Nationally only 6% of eligible Girl Scouts earn this prestigious award.
The following BCPS students were honored for their Girl Scout Gold Awards at a luncheon on March 17 at Martin's East:
Emma Burke, Towson High School| Troop: 1138 | Years in Girl Scouts: 11
Burke created a series of videos for the Baltimore Humane Society to encourage people to volunteer at the shelter and created pet care videos to decrease the return rates of animals.
Sophie Daniels, Dulaney High School | Troop: 00990 | Years in Girl Scouts: 9
Daniels designed and built the Water Bottle Playhouse, a playhouse made from recycled water bottles, for Oregon Ridge Nature Center.
Rebecca Denny, George Washington Carver Center for Arts and Technology | Troop: 841 | Years in Girl Scouts: 12
Denny created Cubbies of Love, a project focused on improving living quarters at the Night of Peace shelter with wall decorations, new bedding, desks, and bookshelves.
Kate Donelan, Dulaney High School | Troop: 1684 | Years in Girl Scouts: 13
Donelan organized and developed the Bamboo Book Club, an after-school book club, which emphasized both reading and writing skills, at Padonia International Elementary School.
Maria Eberhart, Dulaney High School | Troop: 4407 | Years in Girl Scouts: 11
Eberhart created a group, Empowering Loved Ones of Opioid Abusers, to help individuals learn to recognize an opioid overdose; administer Naloxone; and explore the benefits of medication-assisted treatment.
Lucy Hughes, Dulaney High School | Troop: 4407 | Years in Girl Scouts: 8
Hughes collected and donated lacrosse sticks and taught lacrosse field skills to influence and inspire inner city youth to improve their physical and mental health.
Abby Klink, Hereford High School | Troop: 2817 | Years in Girl Scouts: 10
Klink created a data repository for the POPS (Parents of Performing Students) Booster Club at Hereford High to store their documents, playbills, donation lists and scheduling calendars.
Advertisement
Gretchen Kresslein, Dulaney High School | Troop: 1684 | Years in Girl Scouts: 16
Kresslein created a "Beads of Courage" program to help children talk about their chronic illnesses and express their feelings. She donated program bags to John Hopkins Children's Center and created videos to educate school psychologists and nurses in the Baltimore County Public Schools.
Suzanne Luthy, Franklin High School | Troop: 990 | Years in Girl Scouts: 8
Luthy built an informational kiosk by the lake at Oregon Ridge Park to hold park information including rules, regulations, and a large park map and to promote upcoming park events.
Olivia Robinson, Dulaney High School | Troop: 4407 | Years in Girl Scouts: 13
Robinson organized a Mexico Learning Day where she taught Girl Scouts and elementary school children about Mexico and the problems faced by people living in a squatters' village located close to the U.S. border, and she collected household and personal donations for people living in the squatters' village.
Emma Shannon, Dulaney High School | Troop: 4407 | Years in Girl Scouts: 7
Shannon developed a curriculum and taught eight hour-long, afterschool, multicultural music classes to 20 students in Grades 3 – 5 at a local elementary school with limited racial and ethnic diversity.
Prasanna Varadhan, Eastern Technical High School | Troop: 1044 | Years in Girl Scouts: 11
Varadhan collaborated with a Gunpowder Valley conservation group to create an edible bay scape garden at Zion United Church of Christ. The garden was designed to reduce excess water runoff and assist with natural water filtration.
Cadin Walter, Sparrows Point High School | Troop: 3201 | Years in Girl Scouts: 13
Walter created structures (including a new campfire circle with seating and a mobile teacher podium for outdoor learning) and educational materials at Holt Park Outdoor Classroom to support and expand park programming opportunities and increase park usage.
Annie Wedgeworth, Towson High School | Troop: 4407 | Years in Girl Scouts: 11
Wedgeworth organized a book drive, constructed a Little Free Library, and conducted a story hour at Cromwell Valley Park.
Facebook Comments