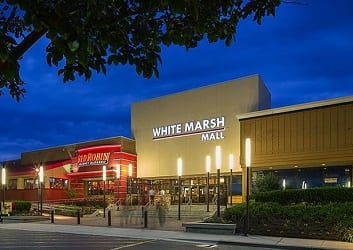 UPDATE: The Avenue at White Marsh has updated its Youth Escort Policy to more closely match White Marsh Mall's new curfew.
Original story below…
——
Amid growing backlash over recent disturbances around the mall area, officials at White Marsh Mall have announced a new mandatory curfew for teens.
Story continues below
Beginning this weekend, White Marsh Mall will enforce a new curfew policy for teens under the age of 18, who will no longer be allowed on the premises without an adult age 21 or over after 5 p.m. on Fridays and Saturdays.
The new curfew will be enforced throughout the entire mall property, including the parking lot and exterior sidewalks, according to the mall's parent company, Brookfield Properties.
"This is a step in the right direction," said Councilwoman Cathy Bevins. "I have met with and been in constant contact with the Mall's leadership advocating for a curfew. I also introduced a Resolution in October requesting that the mall adopt such a policy. Everyone, from the shoppers to the employees deserve a safe and positive environment and I believe this new policy will help accomplish that."
"The need for better safety in and around White Marsh Mall was a central topic at my town hall meeting in January," said Councilman David Marks. "This announcement by Brookfield Properties is long overdue, and absolutely necessary with warm weather and larger crowds approaching. I thank County Executive Olszewski for his direct involvement and Councilwoman Bevins for her long support for better security measures in this area."
Facebook Comments