UPDATE: The Youth Escort Policy has been updated again as of March 28, 2021.
Original story below…
——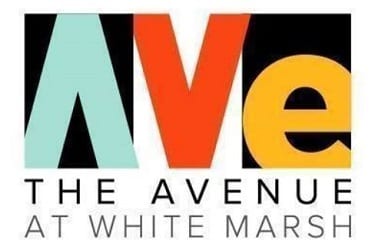 The Avenue at White Marsh has updated their youth escort police to more closely match the new policy announced by White Marsh Mall officials.
On Thursday, mall officials announced that, beginning this weekend, White Marsh Mall will enforce a new curfew policy for teens under the age of 18, who will no longer be allowed on the premises without an adult age 21 or over after 5 p.m. on Fridays and Saturdays.
Story continues below
In response, officials with The Avenue at White Marsh announced:
"In cooperation with our local law enforcement, government officials and business neighbors, THE AVENUE at White Marsh Youth Escort Policy will (now) be in effect at 5 p.m. on Fridays and Saturdays beginning March 8, 2019."
The Avenue's curfew had previously begun at 9 p.m. on Friday and Saturday.  The curfew will remain at 9 p.m. Sunday through Thursday.
In February, The Avenue also announced that they would enact a 3-month ban on youths who violated their escort policy.
View more details on The Avenue's full Youth Escort Police here.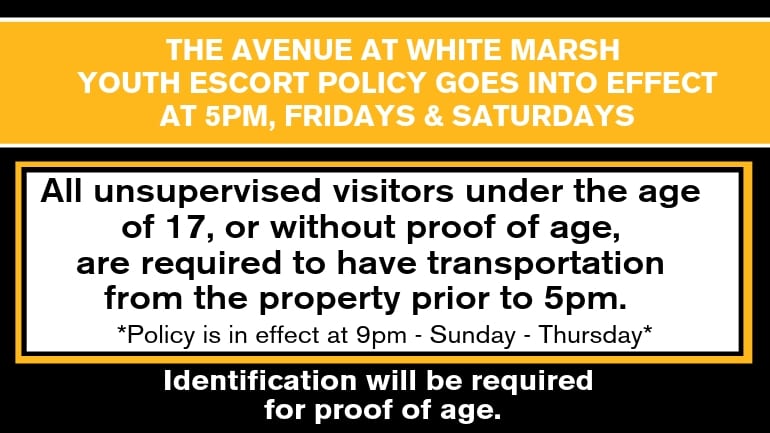 Facebook Comments