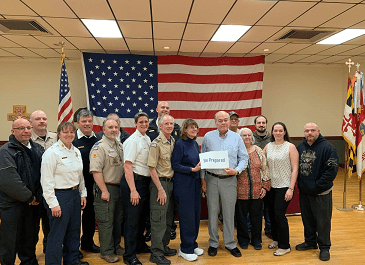 An Essex husband and wife were recognized this week for saving a man's life at White Marsh Mall last month.
On December 21, Wes and Denise Thatcher performed CPR on a man who had suffered a heart attack in the mall food court.
They were successful in resuscitating the man before paramedics arrived on the scene.
This week, acting Baltimore County Fire Chief Jennifer Aubert-Utz was in White Marsh with Boy Scout Troop 355 to honor the Essex couple.
Wes Thatcher is an Assistant Scoutmaster.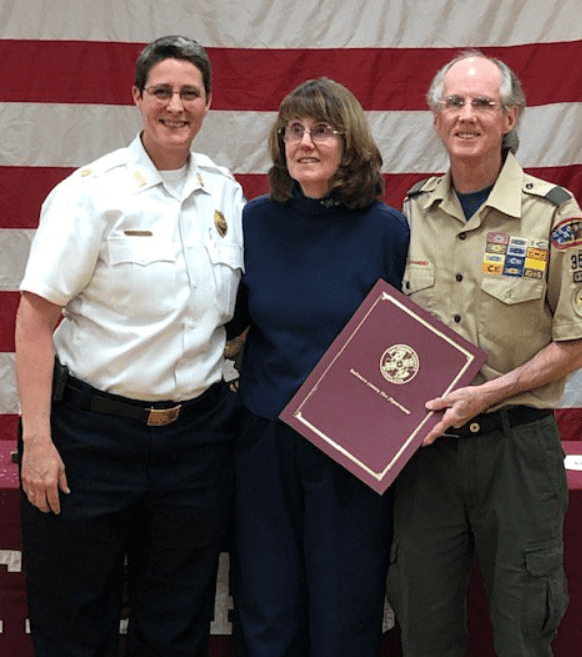 Facebook Comments