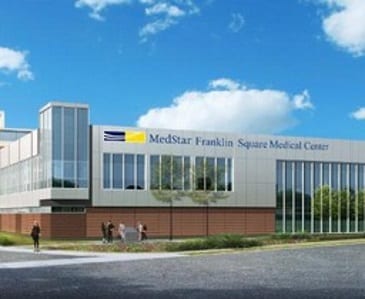 MedStar Franklin Square Medical Center on Monday broke ground on a new, $70 million surgical pavilion.
The new pavilion will contain the latest technologies to optimize patient care and house surgical services all under one roof.
The new structure will consist of 14 state-of-the-art operating rooms.
Story continues below
The Rosedale facility won approval from state regulators last year for the new 80,000-square-foot, two-story building that connects directly to the existing hospital, according to The Baltimore Sun.
An artist's rendering of the new surgical pavilion is below.

Facebook Comments