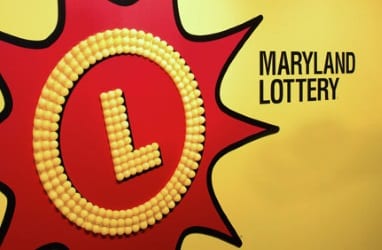 A longtime Maryland Lottery player got a little bit nervous recently during her first time using an instant ticket vending machine, but the result was a $100,000 scratch-off win.
The Harford County player stopped by Sheetz gas station and convenience store located at 601 Pulaski Highway in Joppa and got in the line to buy scratch-offs. When she got to the machine, the line had continued to form behind her.
"I felt like I was sweating a little," the nervous player recalled.
She was trying to decide between a game on the top row and another game on the bottom row. To speed things up, she just bought both games.
"I don't know which one it was," said the 40-year-old on December 3 when she claimed the prize at Maryland Lottery headquarters in Baltimore. What she is sure of, however, is that the $100,000 Crossword scratch-off that came out of the machine carried the game's $100,000 top prize. The lucky player is the first person to score a top prize in the second edition of the $100,000 Crossword game that went on sale statewide on November 26. Another eight top prizes remain in the $10 game, along with hundreds of other prizes.
Our winner is a regular who enjoys the twice daily Pick 3 and Pick 4 games, as well as playing instant tickets. She prefers crossword scratch-offs because of the mental exercise involved in playing.
Also picking up a win is the Sheetz convenience store, which earns a $1,000 bonus — equal to 1 percent of the prize — from the Lottery for selling a $100,000 top-prize scratch-off.