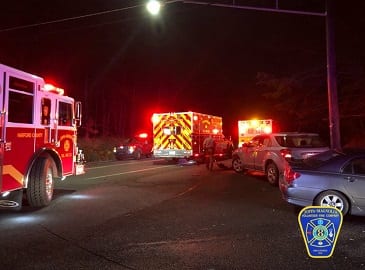 Crews responded to an overnight crash in Joppa.
The crash was reported at just after midnight on Friday, November 23, at the intersection of Mountain Road and Greenspring Avenue.
Advertisement
Injuries were reported and multiple ambulances were dispatched.
Units from Joppa-Magnolia Volunteer Fire Company, Kingsville Volunteer Fire Company, and Fallston Volunteer Fire Company all responded to the scene.
Facebook Comments