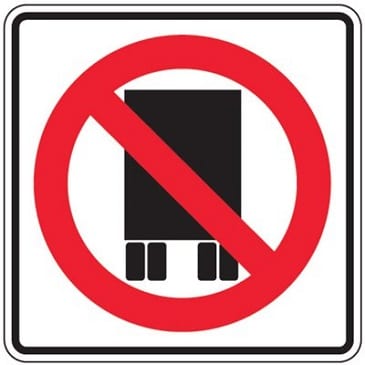 Baltimore County Councilman David Marks announced on Thursday that new truck restrictions would be implemented in Perry Hall's Honeygo area.
The changes are designed to encourage trucks to use Honeygo Boulevard instead of Cowenton Avenue and Joppa Road in the Chapel Hill Elementary School area.
Trucks making deliveries to the Honeygo Village Center will no longer be able to use Cowenton Avenue between Philadelphia and Joppa Roads, and Joppa Road between Philadelphia Road and Scott Moore Way and Cowenton Avenue.
Story continues below
Signs should be completed on or before September 14th.
The Department of Public Works made the changes after Councilman Marks received complaints from constituents and an investigation by police and county engineers.
"Honeygo Boulevard was always designed to carry truck traffic. Our neighborhood streets should not be overwhelmed with trucks making deliveries," Councilman Marks commented. "I would like to thank the county for acting to improve neighborhood safety."
Facebook Comments