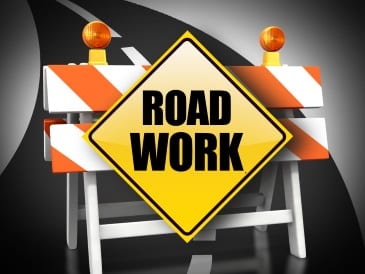 Next week, the Maryland Department of Transportation State Highway Administration (MDOT SHA) will begin two highway maintenance projects in eastern Baltimore County that they say will improve ride quality for many motorists.
Both projects, together costing approximately $1 million, will be complete mid-fall.
In Rosedale, MDOT SHA will patch nearly one-mile of MD 7 (Philadelphia Road) between Hospital Drive and King Avenue. Crews will also patch the pavement on one-mile of MD 702 (Southeast Boulevard) between Old Eastern Avenue and the Hyde Park Road roundabout in Essex. Approximately 21,200 vehicles use this section of MD 7 each day and 10,800 use MD 702 in those project limits.
Story continues below
MDOT SHA's contractor for both projects, Gray and Son Inc., of Timonium, will use cones and barrels to guide motorists through the work zone.
There will be a flagging operation for the MD 7 project as this is a two-lane highway and single lane closures on MD 702.
Crews are permitted to work Mondays through Fridays between 9 a.m. and 3 p.m. and Saturdays between 6 a.m. and 2 p.m.
Facebook Comments